Start Selling Domain Now! Free Easy & Profitable
Make Money by Reselling 500+ Domains with High-Profit Margins.
Join The World's Most Popular Domain Reseller Program & Get Everything You Need to Get Started For Selling Domains to Your Customers.
Our Domain Reseller Program provides a great opportunity for you to start selling domain names at discounted prices to your customers. To help you be a successful domain reseller, we pack our web hosting reseller plans with powerful tools and extras, including free website, web hosting storefront, hosting billing system, CRM, marketing tools, a domain reseller control panel, and much more. Become a domain reseller today!
Reseller Domain Price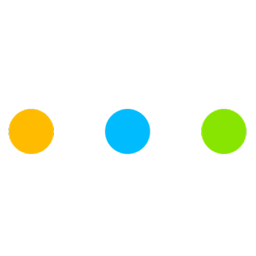 Custom SuperSite Storefront
Get a fully functional storefront to start your domain reselling business. Ready white-labelled e-commerce solution for you.
HTTP API Integration Kit
Integrate your existing business website with our flexible APIs. This makes it easy for you to plug-and-play to sell Domains & more!
Control Panel & ExpressCart
Easy Control Panel to buy or manage domains for your customers. Experience even faster checkouts with our ExpressCart option.
WHMCS & Billing Integrations
Connect with the web's most trusted web hosting tools, manage all products through 7+ options of third-party billing platforms.
SuperSite
The SuperSite is a complete private-labeled website retail website from where your Customers can sign up for various Products.
The SuperSite allows you to start selling all our Products and Services within minutes of signing up with us.
SRS Portal
The Control Panels are a set of ready-made private labeled, multi-lingual web based interfaces for managing all Products and Services,
consisting of over 500+ screens representing a 5+ year and ongoing development effort.
How to install the our whmcs registrar module
Follow this steps to install the reseller module in your whmcs installation:
1. Login to your Client Area and Navigate to Support >> Downloads on the secondary Menu
2. Download the Reseller Module.
3. Extract and upload the module to the /modules/registrars/ directory of your whmcs installation.
4. Go to Setup >> Product/Services >> Domain Registrars, scroll to » DianaHost and click on the activate button
5. Supply your > Api Credientials* by clicking on configure. Then save.
 *Get you api crediential on your clientarea on our platform. (Support >> Reseller API Key)

ResellerID = Api Key
ResellerAccessKey = API KeyID

Remember to supply the IP address of the server your whmcs is installed.
Kindly open a support ticket if you need further assistance.